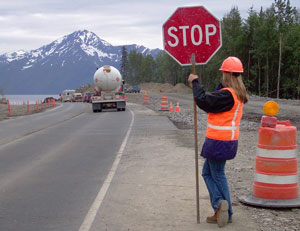 Supportive Services
The DBE Supportive Services Program provides business assistance to contribute to the growth and self–sufficiency of DBE companies in the highway industry. Services include business skill development and training, assistance with bonding/financing, and resources, to provide information and assistance. All highway–related DBE certified companies are eligible for these services.
Request a Training
Reimbursement Program
Based on this year's funding, each in-state highway-related certified DBE has up to $3500 for reimbursement.
If you are submitting mileage for reimbursement you must also submit a google map that clarifies starting point to ending point (mileage is .54 x miles traveled).
Complaint Procedure
If you would like to file a complaint as a DBE firm, please complete the form below:
Reporting Changes
To report any changes effecting your DBE certification or contact information, please complete the form below. This includes requesting additional NAICS, updating business structure changes, reporting new ownership information, etc.
DBE Change Report– Print and fill out
DBE Change Report – Fill out online
Annual Renewal
Certified DBE Firms are required to submit documentation to the DBE program annually to verify that they remain eligible for certification, and participation within the program.
Annual Update Forms
No Change Affidavit
DBE Annual Survey
Personal Net Worth Form

If you wish to end your participation in the DBE Program, please submit the form below: