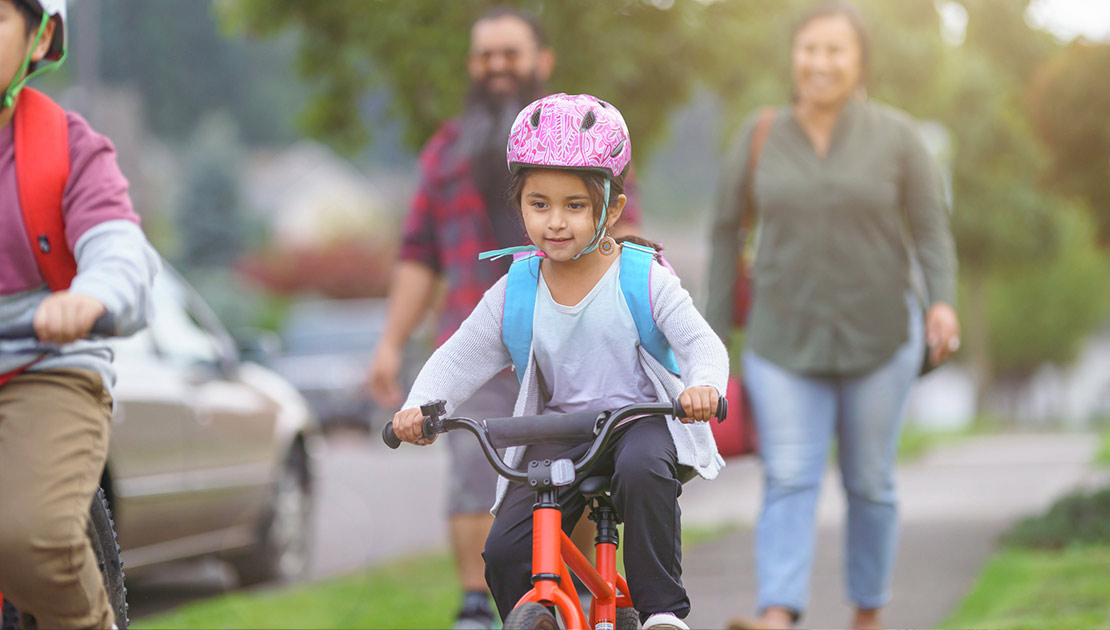 May 23, 2023
There's nothing like getting outside after a long winter and breathing in some fresh Montana air! Taking a walk or riding a bike to accomplish your errands or commute is the easiest way to get some activity in to your day and enjoy the warmer weather. In line with MDT's goal of Vision Zero, we ask all travelers - motorized and nonmotorized - to be attentive and courteous when using our state's transportation system. Whether you are walking, bicycling, riding, or driving, it's important for everyone to know and follow relevant traffic laws and prioritize safety when out and about. A little courtesy will help everyone reach their destination safely. To celebrate the arrival of warmer weather, MDT would like to remind everyone of some key safety tips.
Be Seen: When you are walking or biking, wear brightly colored and reflective clothing. Pedestrians and bicyclists are much smaller than motor vehicles and harder for a driver to see.
Be Aware: When driving, bicycling, or walking, always remain aware of your surroundings, especially when navigating intersections. It is also important to avoid using cell phones and music players when driving, bicycling, or walking. These devices decrease awareness, are highly distracting.
Be Courteous: When driving give three-to-five feet of space when passing a bicyclist on the roadway. Watch for pedestrians and yield to them when crossing at uncontrolled intersections or marked crosswalks. When turning, look for bicyclists and pedestrians who may be crossing the street at intersections. It's important for everyone to respect each other's rights and space.
Lastly, MDT wants to be a resource for you! If you are planning a bicycle or pedestrian focused event this summer (bike rodeos, health fairs, bicycling or running races, and other events), reach out to us at MDTBikePedXYZmtABCgov. We would love to provide safety signage or materials for events!