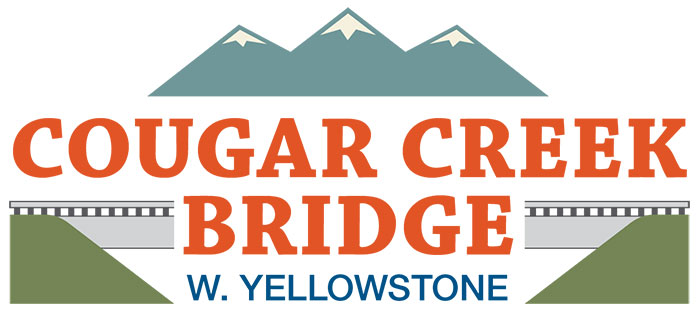 Project Overview
The Montana Department of Transportation (MDT) will replace the existing Cougar Creek Bridge on US 191 with a longer and wider bridge that will span the creek channel. The new bridge will have foundations less susceptible to scour issues than the existing bridge. The final bridge type and size will be determined as the project develops but will include two 12-foot driving lanes and two 8-foot shoulders.
Bridge Scour Issues
Flood events on rivers and creeks can erode soil around a bridge foundation. This process is frequently referred to as bridge scour. Scour issues can lead to bridge damage and possibly closure if the damage is severe.
Cougar Creek Bridge is located 7 miles north of the community of West Yellowstone on US 191 in southwestern Montana. US 191 is the west entrance to Yellowstone National Park and a major arterial through the Gallatin National Forest. It is also the primary connection between Bozeman Yellowstone International Airport and the popular Big Sky tourist destination.
Locals and tourists alike enjoy abundant year-round recreational opportunities in the project area, including camping, watersports, horseback riding, hunting, and fishing in the summer, and snowmobiling, cross-country and backcountry skiing, and snowboarding in the winter.
Montana Fish Wildlife and Parks (FWP) maintains a bridge used for recreation that is located approximately 15 feet directly upstream from Cougar Creek Bridge. It will also be replaced as a separate structure immediately adjacent to Cougar Creek Bridge. Agency partners are seeking grants and funding opportunities to cost share the replacement of the recreation bridge.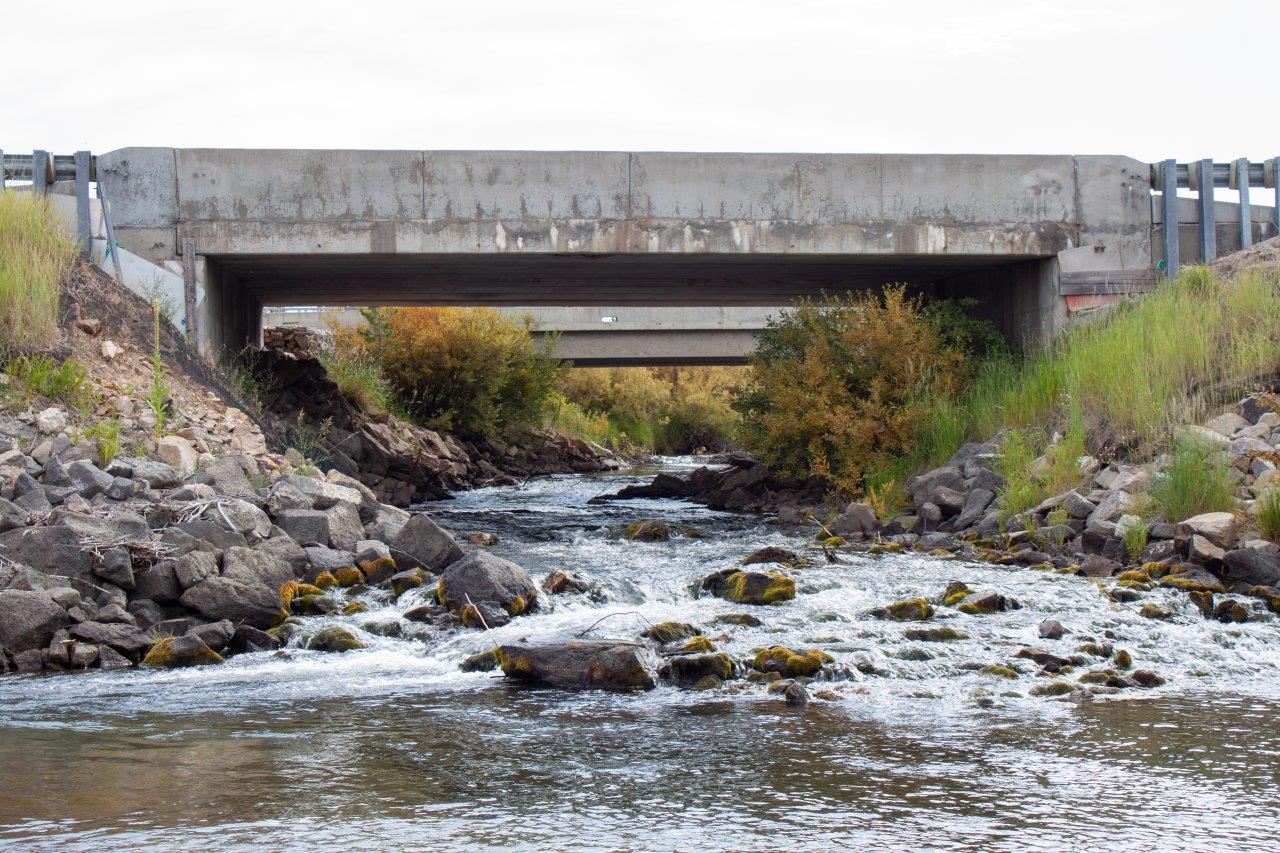 Side view of Cougar Creek Bridge over Cougar Creek.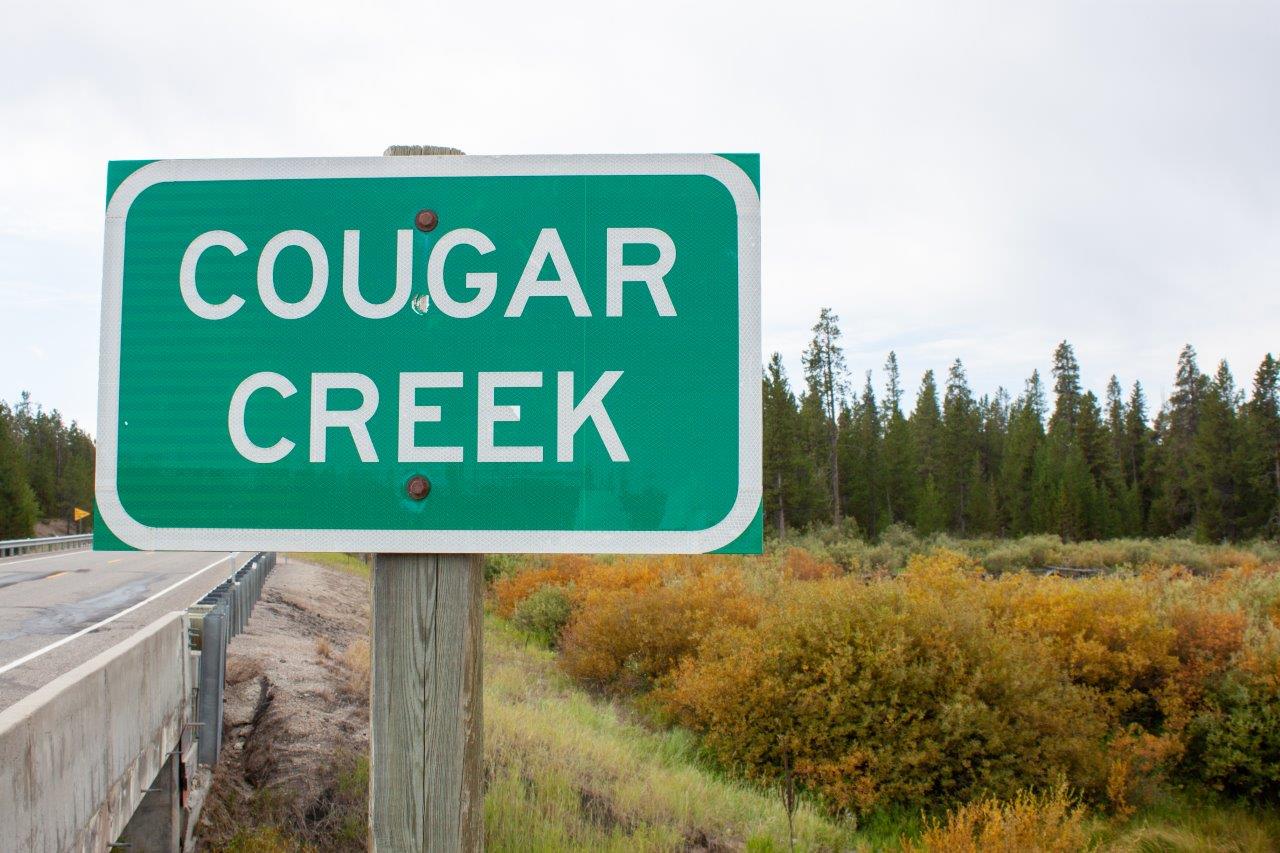 Cougar Creek Sign on US 191 at the bridge over Cougar Creek.
Addressing Wildlife Issues
MDT is coordinating closely with FWP and U.S. Forest Service (USFS), and engaging other agency and tribal partners, and interested stakeholders on this project. The region, including Yellowstone National Park, is known for its diverse habitat and abundant wildlife. The Cougar Creek project area is considered high priority for FWP wildlife management because it is part of a riparian corridor that provides valuable movement pathways for many wildlife species in and out of the park. The area is one of a few known bison movement pathways out of Yellowstone National Park to the west.
Wildlife-vehicle conflicts and collisions are documented throughout the project area. Conflicts with grizzly bear, moose, and smaller mammals such as otter, porcupine, and fox have occurred but are not common. Bison and mule deer conflicts occur more frequently, but bison conflicts are limited to the winter season (October – May).
MDT is committed to addressing wildlife issues throughout project development. Wildlife accommodations are intended to address wildlife-vehicle conflict in the project area while providing improved opportunity for wildlife movements across and along the highway. MDT will evaluate additional funding opportunities and partnerships as the project progresses.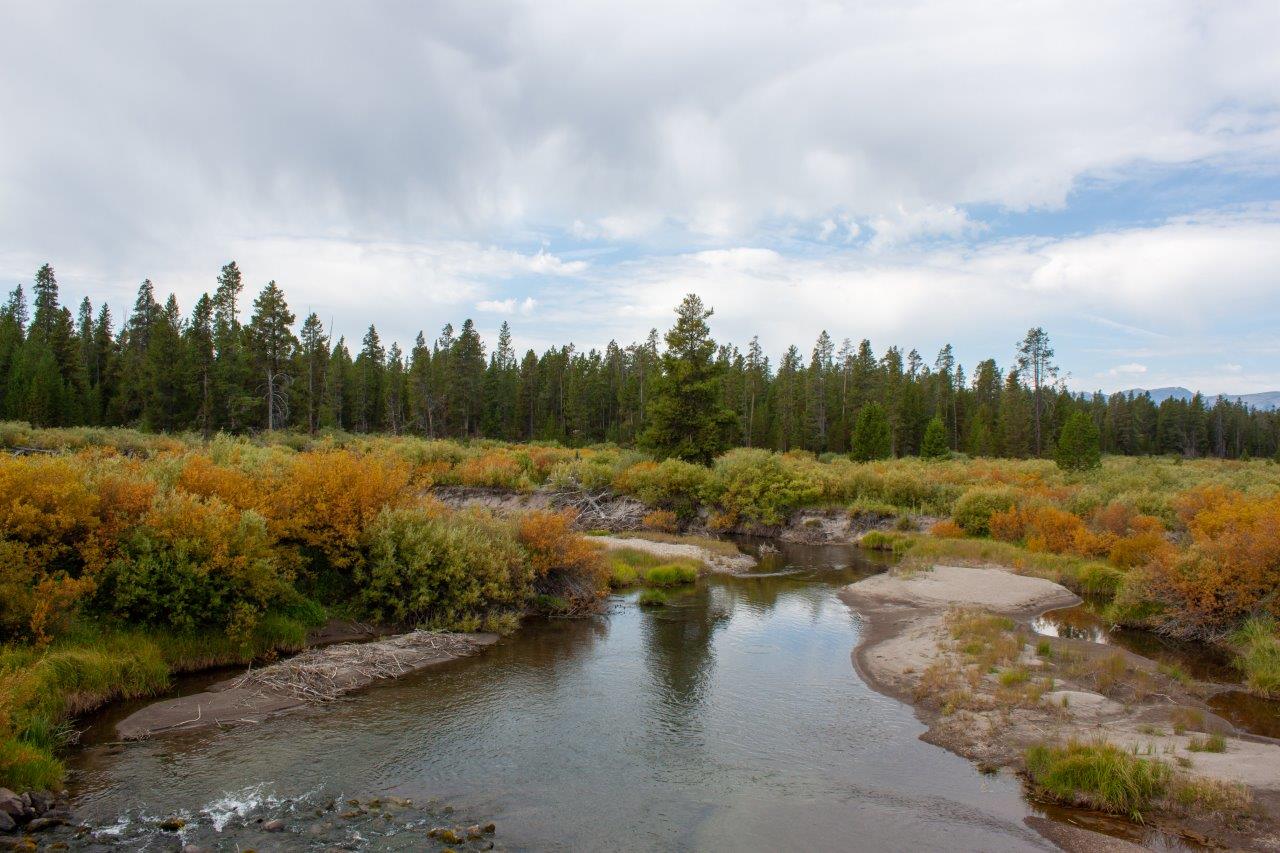 Cougar Creek flow in the fall.
Project Schedule
The project is currently in the early design phase, with the design work about 30 percent complete. This design phase includes surveys, studies, fieldwork, stakeholder engagement, and preliminary design.
Construction is anticipated to begin 2024/2025. The construction timeline is not yet finalized and will continue to be developed as the design progresses.
Project Location Map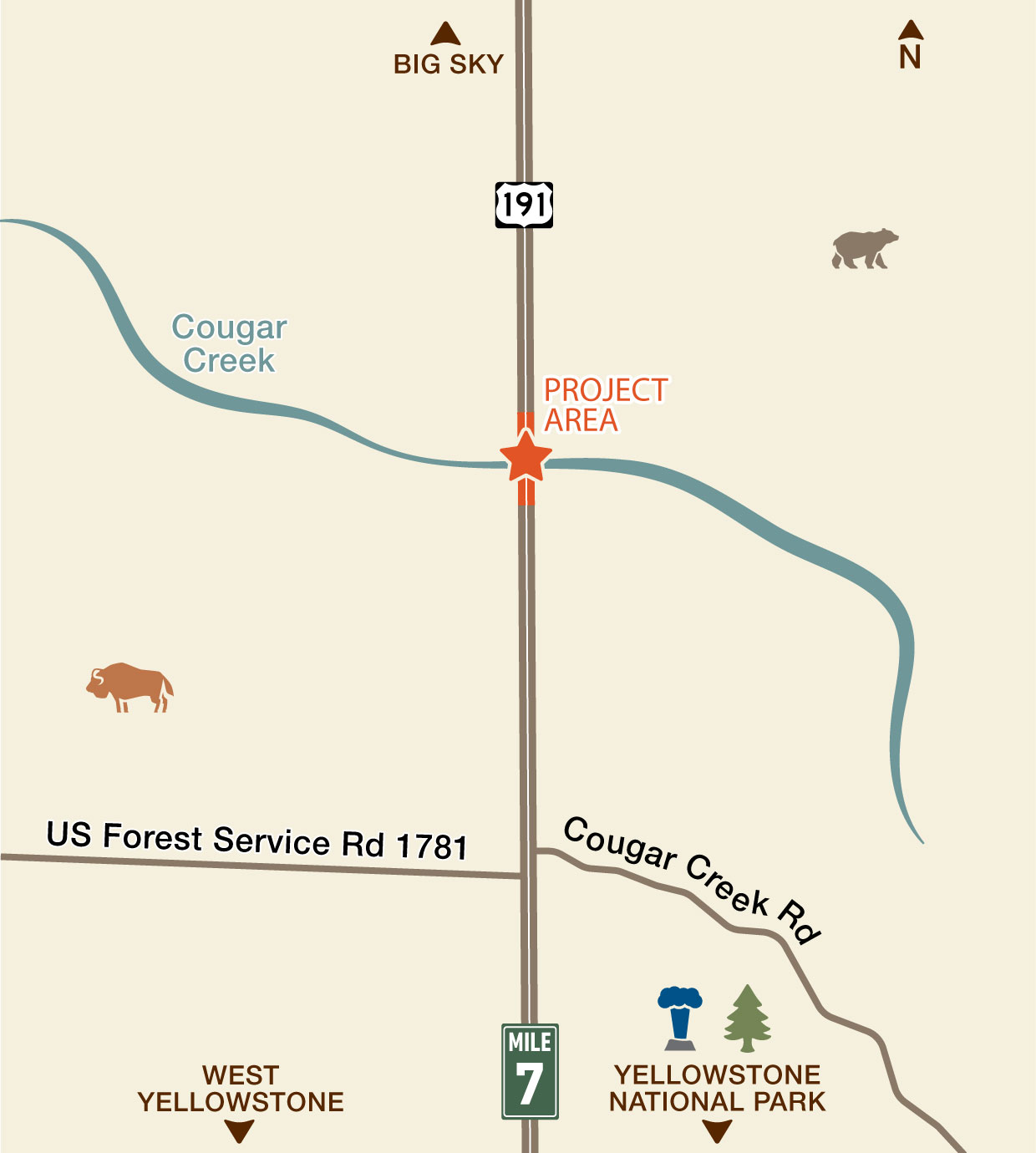 The bridge is located 7 miles north of the community of West Yellowstone on US 191 in southwestern Montana.
Stay Involved, Stay Informed
Stakeholder and public feedback are encouraged throughout all project phases to ensure MDT identifies a solution that best meets the traffic and safety needs of the surrounding communities and all those who use the bridge.
Funding
In general, Montana's roads and bridges are funded through a combination of federal (88.5 percent) and state/local (11.5 percent) funding sources. MDT receives no funding from Montana's general fund revenue. Federal road and bridge revenues are generated from the users of our highways through gasoline and diesel fuel taxes and apportioned to states through federal highway legislation. MDT will evaluate additional funding opportunities and partnerships as the project progresses.
MDT prioritizes the highest needs across the state each year while making funding decisions.
UPN 8953000