Project Overview
The Fairview West project will reconstruct 6 miles of Montana Highway 201 (MT 201), including 2 miles of new alignment north of Fairview, to enhance safety features while alleviating the impacts of commercial truck traffic in Fairview. 
A new intersection will be constructed as part of the realignment, creating a new junction of MT 201 and Montana Highway 200 (MT 200) north of Fairview.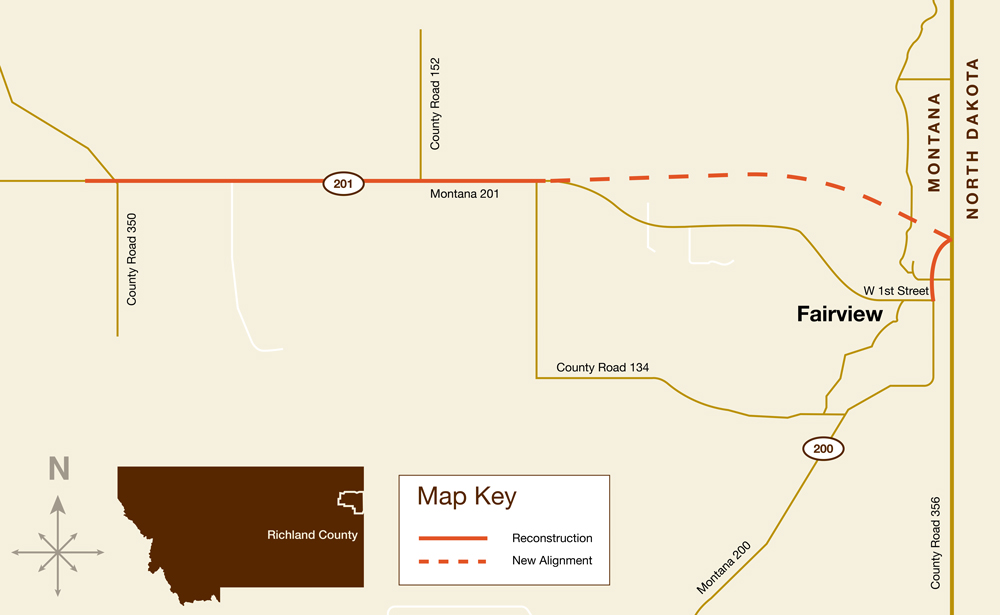 Upgrading Your Route
Planned roadway improvements include:
Updated Design
Complete roadway reconstruction to meet current design standards, including road widening, horizontal and vertical improvements, and roadside slope improvements.
Safety Enhancements
Wider shoulders, flatter side slopes, better sight distance, installation of centerline and shoulder rumble strips, pavement markings, improved signage to guide you to your destination safely, a roundabout at the intersection of MT 200 and MT 201, and other intersection improvements, including a complete reconstruction of the County Road 350 intersection.
New Bridges
A new bridge spanning Second Hay Creek and the Lower Yellowstone Project Canal and a new drainage structure at the Third Hay Creek crossing.
Reshaping Your Roads
The project will realign approximately 2 miles of highway to improve roadway elements while reducing the impact of commercial truck traffic in the town of Fairview. While developing the new alignment, MDT closely considered local use, concerns, and needs.
Impacts on the Public
During work hours, motorists on MT 201 should expect short delays, flaggers and signals controlling the movement of traffic, single-lane restrictions, and detours around bridge and culvert construction. MDT and Wickens Construction will maintain traffic flow but rely on you to keep roadway crews safe. When traveling during construction season, watch for the "cone zone" and workers on the highway. These workers spend their days working a short distance from fast-moving vehicles, and while they make every effort to work safely, they count on you to pay attention, slow down and be careful as you pass through a work zone.
MDT's Partner in Progress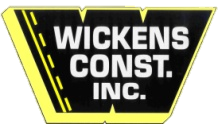 UPN 8650000