Project Overview
The Montana Department of Transportation is developing plans to improve three bridges in the westbound lanes of Interstate 90 (I 90) west of Alberton in Mineral County. The bridges carry Interstate 90 over:
Old Highway 10 and Elizabeth Lane 9 ½ miles west of Alberton
Clark Fork River near Alberton Gorge approximately 8 ½ miles west of Alberton
Clark Fork River near Cyr approximately 5 miles west of Alberton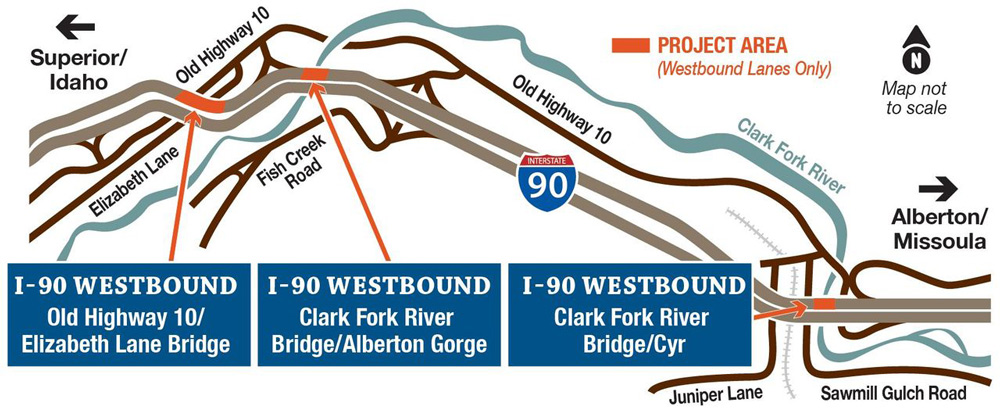 The new bridge structures will serve Montana and the traveling public well into the future, providing low-maintenance features and safety improvements to meet anticipated transportation needs. Improvements include:
Improving three bridge structures in the westbound I 90 lanes.
Upgrading guardrails and bridge drainage.
Why
The bridges were originally constructed in the 1960's and although they are still safe to travel on, they have aged to the extent that major rehabilitation of one bridge and the replacement of two bridges is warranted.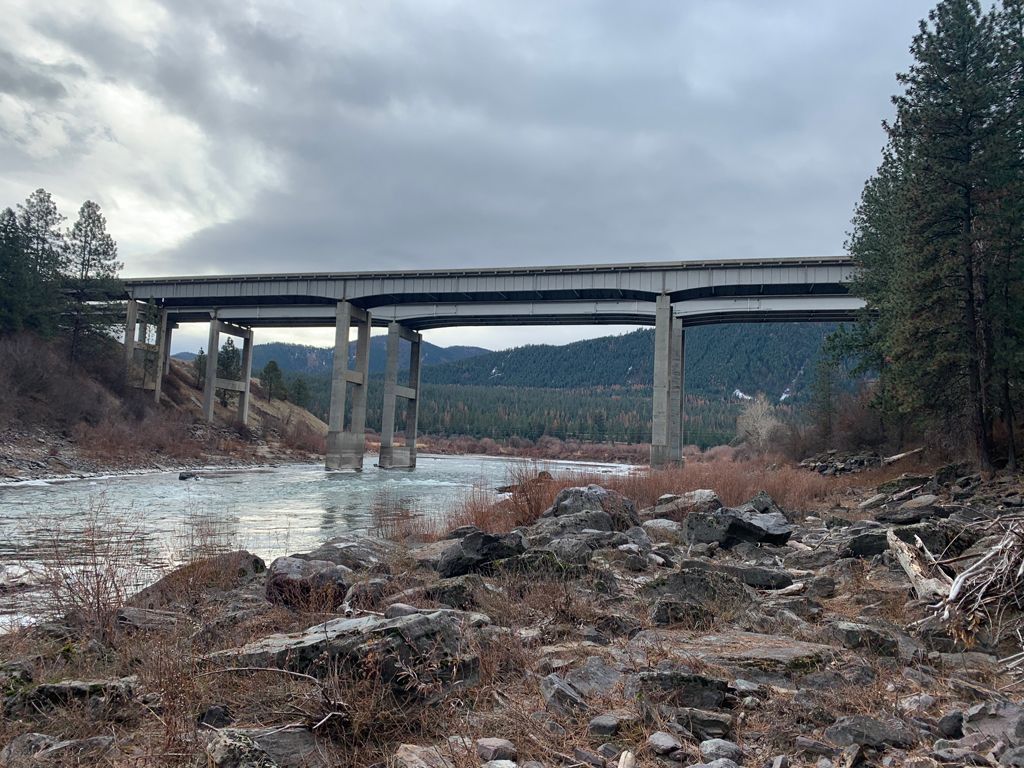 I 90 Clark Fork River Bridge/Cyr
I 90 Clark Fork River Bridge/Alberton Gorge
Anticipated Schedule
MDT is currently in the project design development process and will update the public at key points throughout the design process. The design plans are anticipated to be completed in 2025. Construction is dependent on the availability of funding and will be scheduled once the design plans are finalized.
Stay Involved
The public will be notified about public involvement opportunities through the project website, local media, mailings, social media and other communication channels. Public input will help guide MDT in the design and construction of the bridge improvements. MDT plans to engage key project stakeholders and the public to gain information that will be used in the planning process.
UPN 9786000