Project Overview
The Montana Department of Transportation (MDT) is partnering with Century Companies, Inc. on roadway improvements along Montana Highway 7 (MT 7) from Wibaux extending 24 miles south towards Baker to enhance safety and access for all users. This project consists of several projects that will take approximately two years to complete (2022 and 2023). MDT and Century Companies Inc. are committed to improving the highway with minimal inconvenience to the traveling public.
Phase 1 of work in 2022 consisted of:
Bridge replacement one mile south of Wibaux on MT 7.
Curve improvements on MT 7 between mile markers 68-72, included the replacement of two timber bridges with culverts.
Phase 2 of work will begin in spring 2023 and consist of:
Bridge replacement on Old Highway 10 near the MDT Rest Area. Detour will be in place (detour map coming).
*MDT Rest Area will be OPEN for the 2023 season.
Railroad crossing relocation on the Old Highway 10 truck route.
Chip seal and pavement markings on MT 7 extending south of Wibaux 24 miles.
Prep work on a planned detour for the bridge replacement project will take place in the spring of 2023 and consist of:
Paving of Nolan Avenue and Orgain Avenue which will serve as a detour route for southbound/westbound over-height trucks utilizing west interchange at Exit 241.
Paving on 1st Avenue adjacent to ball fields and grading of east truck route, which will serve as detour route for southbound/eastbound motorists utilizing east interchange at Exit 242.
Incidental work on the curve improvement project and the bridge south of Wibaux.
Staying in the know
For regular project updates:
Email updates: Contact Jamie via email
Work Zone Safety
MDT wants everyone to remember the three S's of work zone safety: speed, space, and stress. Slow down in work zones and follow speed limits. Leave enough room around your vehicle. Stay calm and pay attention to the road. Be prepared for delays before you leave, download MDT's mobile app "MDT 511" or visit 511mt.net and check your route. If you're driving and want to check in, pull safely off the road and dial 511. Tune in to local radio stations and watch for variable message signs along the route.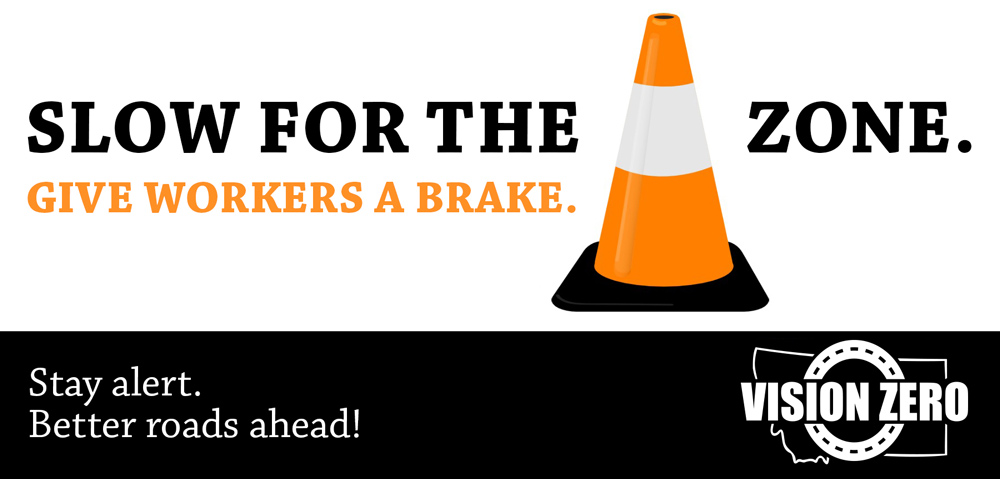 Alternative accessible formats of this document will be provided on request. Persons who need an alternative format should contact the Office of Civil Rights, Department of Transportation, 2701 Prospect Avenue, PO Box 201001, Helena, MT 59620. Telephone 406-444-5416 or Montana Relay Service at 711.
UPN: 8799000