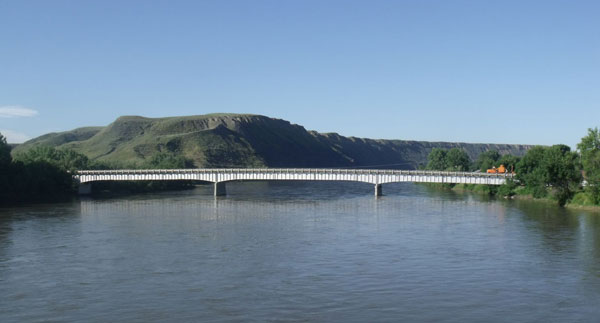 Bridge near Trout Creek, MT, that carries Blue Slide Road over Vermillion River.
Background scenic view of the Cabinet Mountains.
Manuals and Guidance
Please contact MDT's Load Rating Engineer for any questions, comments, or other feedback regarding current, interim or additional guidance.
Current Manual
Interim Guidance
Additional Guidance
The following is intended to address frequently asked questions by communicating current MDT practices, and providing clarification or additional guidance until it is incorporated in interim guidance or manual update.
Department Memos
Bridge Memo 13-01, Safe Posting Load, Railroad Car Bridges
Bridge Memo 09-02, Concrete Deck, Assumed Sacrificial Wearing Surface and Concrete Strength