Project Overview
The Montana Department of Transportation (MDT), in conjunction with Great West Engineering, is rehabilitating six miles of US 2 between Chinook and Zurich in order to create a safer roadway. The project begins at the east edge of Chinook (near Illinois Street) and ends at the Battle Creek Bridge, six miles east of Chinook and three miles west of Zurich. The existing Burlington Northern Santa Fe (BNSF) railroad tracks generally run parallel on the north side of the highway.

Click to view a larger image.
MDT is proposing the following improvements with the project:
Widening of US 2 to achieve a 40-foot top width roadway with two 12-foot lanes and two 8-foot shoulders;
Flattening of highway side slopes to improve safety and meet current standards; and
Replacement of 10 bridges and drainage/irrigation facilities along the project route.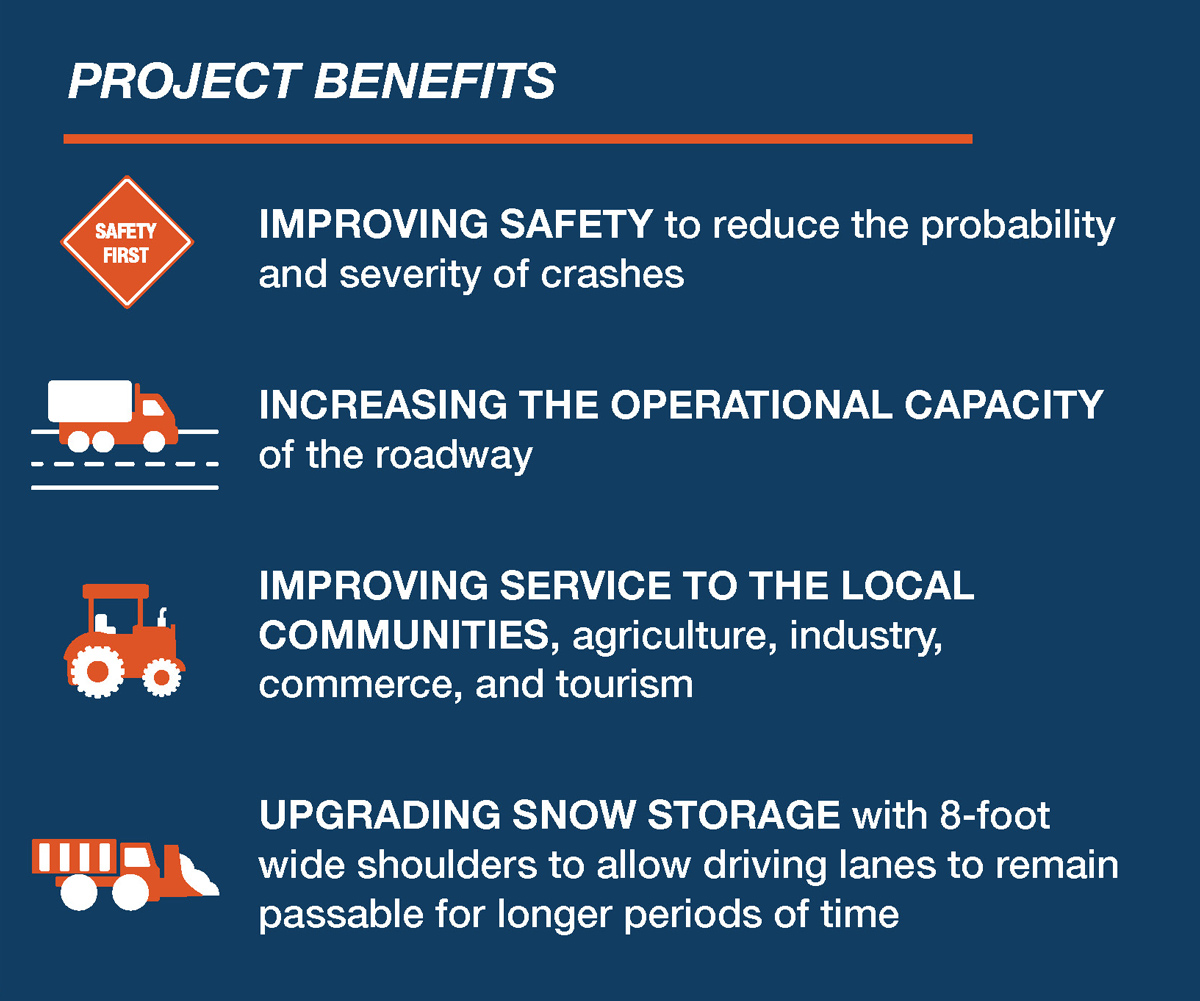 Project Timeline
Survey Phase, 2020 - 2021

Collection of all field data, including environmental, hydrological, soil conditions, utility, and survey information in order to guide the design
Preliminary design of bridges and the road alignment

Design Phase, 2021 - 2023

Design the horizontal and vertical alignment of the highway
Develop bridge design, existing bridges will be replaced by a combination of new bridges and new large culvert structures (i.e. box culverts)
Make turn lane decisions, the project will likely include the existing turn lane at Elloam Road

Right of Way Phase, 2023 - 2024

Secure all the necessary land to build the roadway
Finalize design and prepare detailed plans for construction

Construction Phase, 2024/2025 – 2026-2027
View a printable graphic of the Project Timeline.
Environmental Factors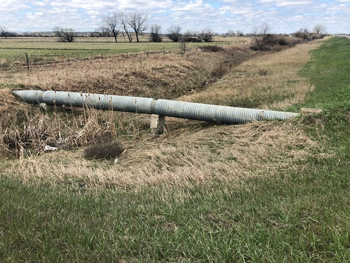 The Chinook East project is located in the Milk River, Lodge Creek and Battle Creek floodplains, and the design will ensure that the highway reconstruction does not increase flooding. The project will also include wetland mitigation to assist in addressing unavoidable impacts to wetlands and other aquatic habitats.
MDT will also undertake the Wildlife Accommodation Process, which will determine if features are needed to mitigate the effects of the infrastructure on wildlife. These features minimize barriers to wildlife movement and reduce the potential for wildlife-vehicle conflicts. On this project, the primary features that will be considered include use of bridges to allow wildlife passage under the highway, fencing along the right-of-way and wildlife crossing warning signage.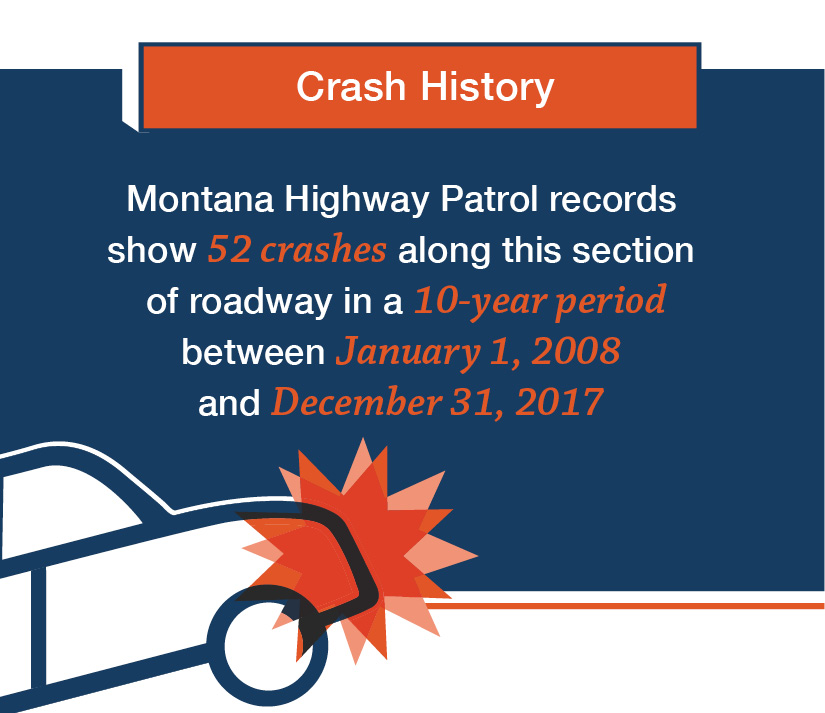 Vision Zero
MDT has undertaken an ambitious goal through Vision Zero, and that is to eliminate deaths and serious injuries on Montana's highways. One way MDT is working towards Vision Zero is through the engineering of Montana roadways to ensure Montana's thousands of miles of state roads and highways are built and maintained with safety as the first concern.
Without good roads, bridges, and intersections, traveling safely and efficiently through Montana would be difficult. Not only would more deaths and injuries occur, but it would also be harder to do business, visit family, and organize community events. MDT is committed to providing transportation systems and services that are safe and affordable, protect the environment, and support economic growth for Montana.
Impacts to the Public
Design Phase (Minimal Public Impact)
Periodic traffic control measures with reduced speeds and flaggers during field work.
Geotechnical work with test holes bored into the existing highway and right-of-way to establish the soil conditions underneath and adjacent to the roadway to determine the thickness and design of the new roadway section.
Construction Phase
Expect one-lane traffic with flaggers during normal work hours and two-lanes open during nights and weekends.
Several detours built to accommodate the reconstruction of the bridges will reroute traffic onto gravel sections either to the north or south of the existing bridges.
View a printable graphic of the Impacts to the Public section.
UPN 9540000