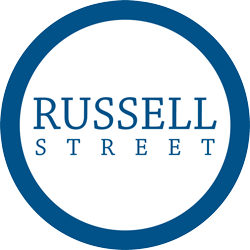 The Russell Street - Broadway to Dakota team held a ribbon-cutting ceremony on Wednesday, July 8 at 11 a.m. in Missoula. Four speakers remarked on this milestone, largely noting how this project was able to connect the community in more ways than one.
Watch the video here:
Construction Overview
The Montana Department of Transportation (MDT), in partnership with the City of Missoula, is rolling out the new Russell Street Bridge. The project, which starts at Dakota Street and extends to Broadway Street, will deliver significant upgrades including additional vehicle and bike lanes, expanded sidewalks, lighting, and trail connections.
Improvements to this corridor are years in the making and are critical to meet current and future transportation demands. This two-year, $29 million construction project will provide a completely new bridge over the Clark Fork River. In addition to bike and pedestrian facilities, the project will incorporate utility upgrades, enhanced traffic control, and landscaping. To provide a safer roadway and better access for all types of travelers, the project has been designed with careful consideration given to the area's high traffic volumes, crash history, and increasing bicycle and pedestrian usage.
Work on Russell Street – Broadway to Dakota is scheduled to begin in mid-April.
While construction is underway, travelers should anticipate increased traffic and delays. Impacted commuters and adjacent residents and businesses are encouraged to attend the open house to learn how crews and the community can work together to minimize these challenges.
Stay in the Know
For more information about Russell Street – Broadway to Dakota, connect with us in these places:
Email updates: Contact Katie via email to subscribe.
SMS texting updates: Text Russell to 41411.
Project Hotline: 406-207-4484 during business hours.
Listen for radio updates on these local channels:

Mountain Broadcasting (KMSO) 102.5 FM
The Blaze (KBAZ) 96.3 FM
The Trail (KDTR) 103.3 FM
Montana Public Radio 89.1 FM
*Please note that standard message and data rates may apply. We anticipate sending 1 update message per week and subscribers may request help by replying HELP or opt-out at anytime by replying STOP. Visit www.mdt.mt.gov/mdt/security-policy.aspx for terms and privacy policy.