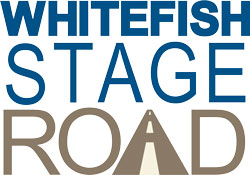 Project Overview
The Montana Department of Transportation (MDT) will reconstruct Secondary Highway 292 (Whitefish Stage Road) between West Reserve Drive and Montana Highway 40 (MT 40).
Currently in the design phase, the proposed project will analyze the following:
Reconstructing Whitefish Stage Road for about 9 miles from 0.5 miles north of Reserve St to the MT 40 intersection
Adding a northbound left-turn at Rose Crossing Intersection
Constructing a wider roadway, which will provide a 4 ft shoulder on each side and improve overall safety of the roadway
Improving safety by flattening roadside slopes and ditches where possible
Upgrading signage and striping and improving drainage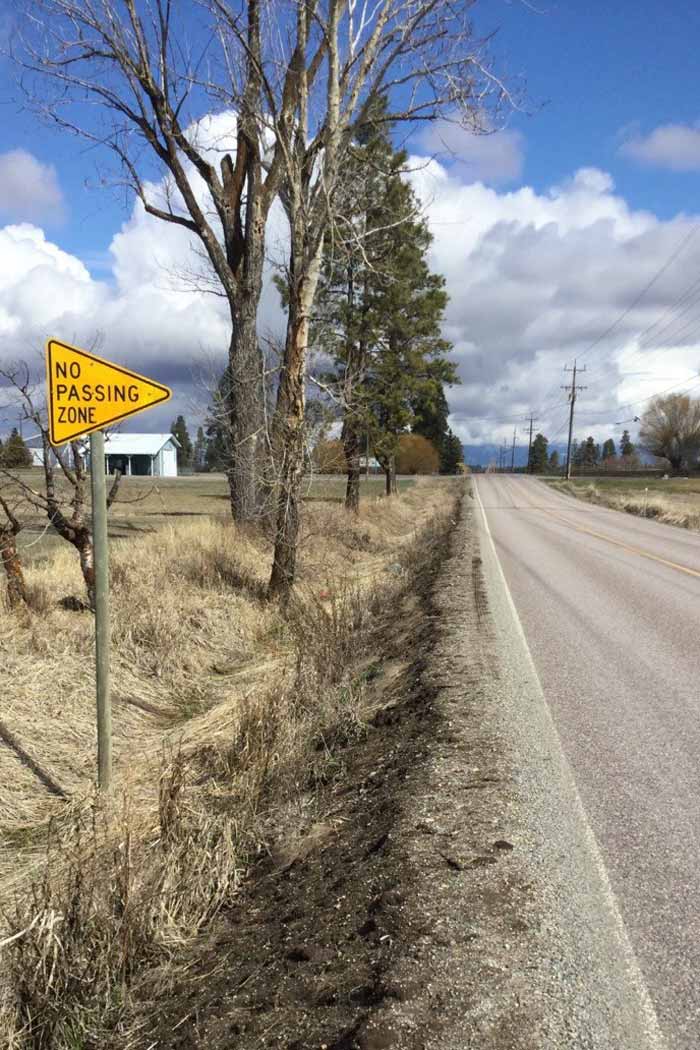 Whitefish Stage Road
Project Location Map
The project study limits begin 0.5 miles north of the intersection with West Reserve Drive and extend north to the intersection with MT 40.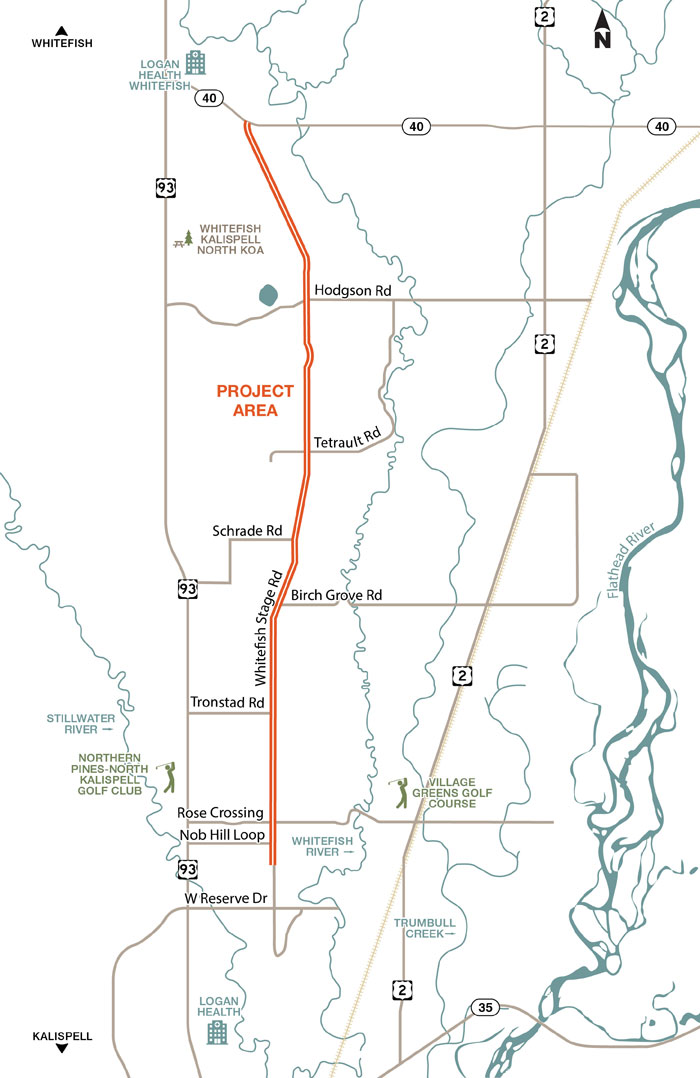 Whitefish Stage Rd Project Location Map
Click to view a larger image.
Project Schedule
The Whitefish Stage Road project is in the design phase, the period in which engineers develop plans needed for construction. This phase of roadway development requires surveys, studies and fieldwork, stakeholder engagement, Right-of-Way, construction feasibility, and funding identification. Survey and field work will continue in 2022 with design of the proposed roadway continuing through 2024.
The construction timeline is not yet finalized and is dependent on funding and project prioritization by MDT.
Stay Involved!
Stakeholder and public feedback are encouraged throughout all project phases to ensure MDT identifies a solution that best meets the traffic and safety needs of the community and all those who travel the roadway.
Funding
Montana's roads and bridges are mainly funded through a combination of federal (88.5%) and state/local (11.5%) funding sources. MDT receives no funding from Montana's general fund revenue. Federal road and bridge revenues are generated from the users of our highways through gasoline and diesel fuel taxes and apportioned to states through federal highway legislation.
MDT prioritizes the highest needs across the state making careful funding decisions each year.