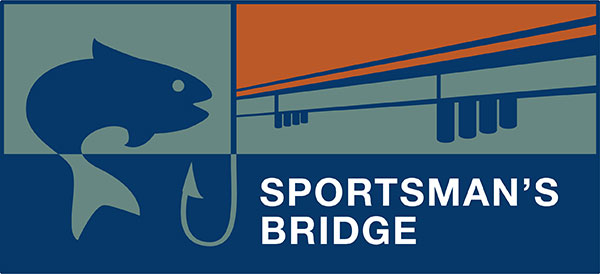 Project Overview
The Montana Department of Transportation (MDT) is preparing to replace Sportsman's Bridge, located on Montana Highway 82 (MT 82) northwest of Bigfork. This narrow bridge that spans the Flathead River was built in 1955 and was not designed to accommodate today's larger vehicles or the increased traffic due to the growth in population and tourism in the Flathead Valley.
MDT will replace the 686-feet-long bridge with a new 706-feet-long structure, which will be built adjacent to the south side of the existing bridge. This new structure will contain two 12-foot travel lanes and two 10-foot shoulders. By widening the roadway and adding sizeable shoulders on either side, MDT is providing a safer corridor for travelers.
New Sportsman's Bridge Fishing Access Site
A result of shifting Sportsman's Bridge to the south will be an impact to the Sportsman's Bridge Fishing Access Site (FAS), located on the east bank of the Flathead River. To address this impact, MDT has been working with the Montana Department of Fish, Wildlife and Parks (FWP) to construct a new FAS. This new area will be built in generally the same space and include:
A new, low-water boat ramp.
Paved parking area with:

26 truck/trailer parking stalls.
Eight standard vehicle parking stalls.
Two ADA-accessible parking stalls.

A reconstructed ADA-accessible restroom.
A paved access road that will reduce dust.
New FAS Access Point and Turn Lanes at Hanging Rock Drive / MT 82 Intersection
The new FAS will be accessed from Hanging Rock Drive, rather than the current MT 82 access point. New left- and right-hand turn lanes will also be constructed on MT 82 at the intersection with Hanging Rock Drive, which will enhance the safety of the intersection and prevent traffic backups caused by FAS visitors and residents turning onto Hanging Rock Drive.
Construction Timeline
Construction is tentatively planned for late 2023; however, this schedule is subject to change due to funding availability, completion of the final design, economic conditions, and possible unforeseen factors.
Before construction begins, MDT will host an open house where the community will have the opportunity to view the final plans, learn more about the upcoming construction, and meet and ask questions directly to the project team.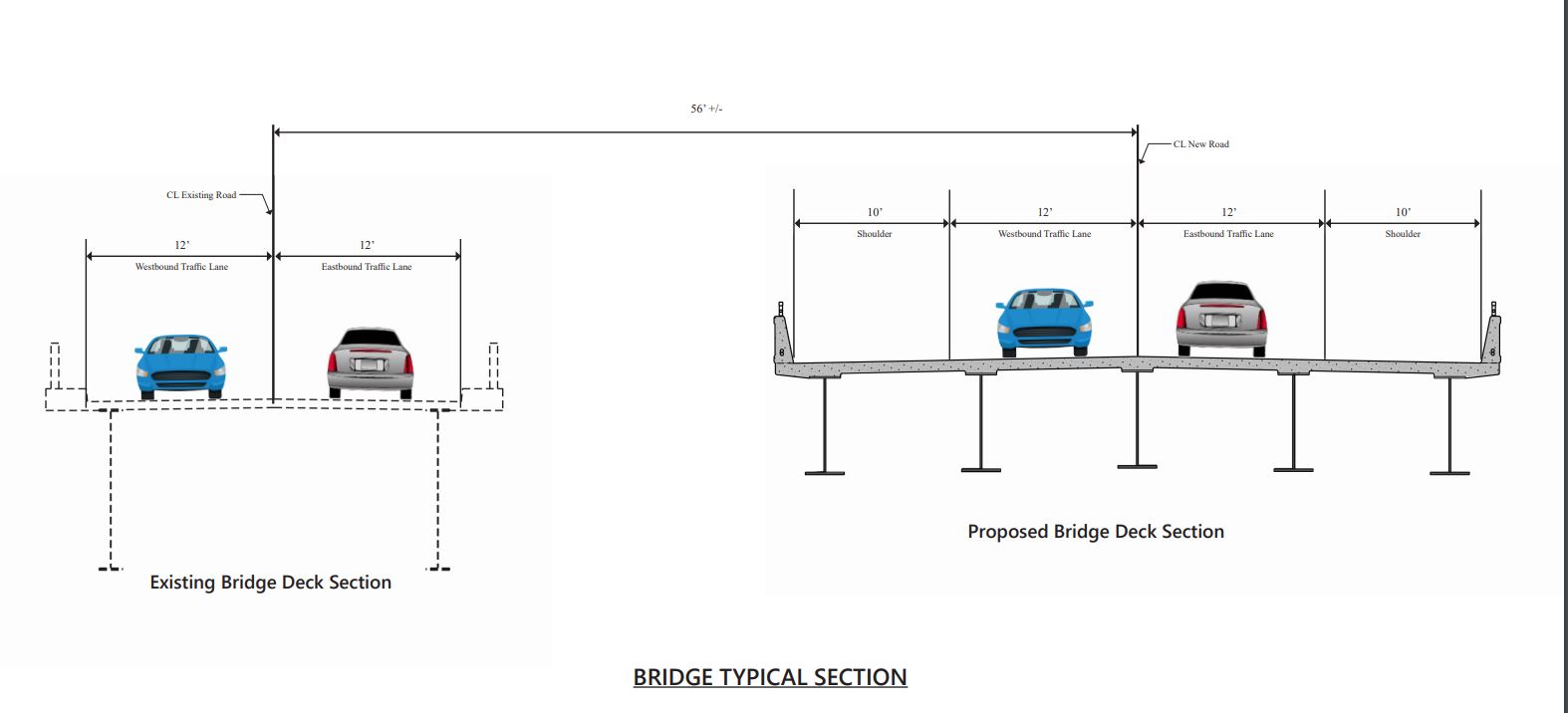 Flathead River Bridge Typical Section
Click to view a larger image.
Flathead River Bridge Map
Click to view a larger image.
Flathead River Bridge Fishing Access Site (FAS) Preliminary Map
Click to view a larger image.